In the last decade, we have seen an increase in showcasing music online; artists playing shows on live streams, artists promoting their albums via Instagram, TikTok, or Spotify, artists reaching out to their audience, etc. The previous year was extremely difficult for performers of all kinds, artists especially, because of all the pandemic cautionary measures that led to shows being canceled all over the world. With the extreme measures, came some genius solutions; it is during the last year that the music industry heavily relied on social media for support, and what was deemed silly in the first place, became an amazing tool in artists' lives. There are many ways in which social media influenced the music industry, and here are some of them: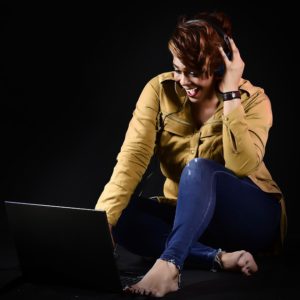 Shows
Even before the pandemic started, artists used to play their shows online; it was a fun and quirky way to have a concert and have a lot of your audience witness your performance even though they could not physically be there to support your show. But last year, online live streams gave way to something that satisfied both the artists and the audience. With social media, artists could play directly from their homes, talk to their audience via camera or chat, and they were usually promoted by platforms that allowed their streams, which made their concerts more visible, attracting more fans.
Fostering relationships with the audience
Social media allowed musicians to be in touch with their audience more than ever! Before social media, artists would communicate with their audience via their publishing house's manager and vice versa. But now, artists using any kind of social media, be it Instagram, Snapchat, TikTok, or YouTube, can get in touch with their fans without a mediator! Isn't that great?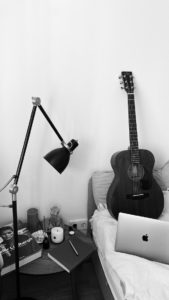 Promoting their music
With social media, promoting music has never been easier – Surely, there needs to be a proper promotional campaign for a new EP, full-fledged album, or a single track, but social media has made it all easier. With just a click, you as a musician can promote whatever you need to, and it's likely that you will have a broader reach than you would without relying on social media. For example, many musicians promoting on any social media platform get more traction both because of their promotional campaign and because of the algorithm the platform relies on. The algorithm usually promotes the same genre of music to people who are interested in a specific genre, so musicians targeting a certain audience can reach it even faster with the help of the algorithm.
Pre-ordering online
In the same lines as promoting online, comes pre-ordering albums, EPs, or tracks online! Social media is a giant crutch when it comes to pre-ordering because, with it, musicians can get their place in charts worldwide. The more pre-orders an album has, the more likely it is that it will be in top X place(s) in charts. This has always been a fact, but by relying on social media to pre-order, sometimes even by sharing a teaser of the future album, ep, or a track with the audience, musicians have more chances to get listed in the charts and therefore become more popular.
However, there can be some issues with social media and its impact on the music industry – mainly it is the issues of the financial kind. Usually, their publishing houses and streaming platforms make more money than they do!