Do you remember the days when we used to listen to our music on mp3s or mp4s? If you are a little bit younger than us, I am not quite sure if you will know what these are. These were portable music players which we carried practically everywhere! They were lightweight, easy to use, and most importantly – they had a lot of storage space. Jukka and I recently discussed this, and we remembered that after the mp3 craze there was the iPod craze and it all changed so much that nowadays we only use our phones for this! But as the times change, devices which we use to listen to music we like change as well, right? So today, we wanted to talk to you about some of the most amazing apps you can use on your phone if you love music.
1) Spotify
Come on, you knew that Spotify would be on this list, didn't you? Simply put, Spotify is the King (or Queen?) of all music apps! It allows you to listen to any artist (that has provided their music to the Spotify team, of course! If you are a TOOL fan, we are sorry, they are still not on Spotify.), even offline! What is great about Spotify is that you can create your own playlists, and listen to others' playlists as well. Depending on your activity on the app, you can even get playlists that Spotify creates for you based on the algorithm (the songs you like, the genre you like, the musicians you like…) which allows you to find new creators and new favorite songs! Pretty neat, huh?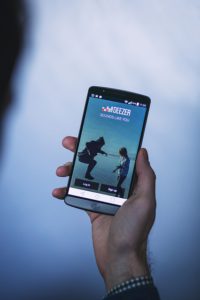 2) Deezer
Another app created for music lovers that takes second place in our list simply because we are biased for Spotify is Deezer. You can listen to any artist that has a contract with Deezer, create playlists and share them with your friends, but most importantly, it has a song identifier built in the app, allowing you to track down almost any song you like, and what to know the name of.
The reason we mentioned both Deezer and Spotify is that sometimes artists will only use one of these two streaming platforms, that's why you need to do your own research on the artists you prefer before using these apps.
3) Shazam
While Deezer has a built-in song identifier, Shazam's main function is to track down songs you hear and want to know. It has an enormous database of songs to choose from, and believe us, it even recognized some heavy metal songs we wanted to find. And that's on its amazing span of genres! Apart from this function, it also has lyrics for the songs you found, a video if the song has the music video, more songs from the artist, and related artists. As of recently, Spotify has added another function that allows you to use the app while browsing other apps, and believe us, this makes all the difference!
4) Soundcloud
Even though Soundcloud is an old app, we still wanted to mention it in this list because it is really a digital database of amazing artists with incredible potential. Sometimes, someone important for the music industry stumbles upon an artist and a star is born – take, for example, Lorde. Her career skyrocketed when she published her song Royals on Soundcloud! So, use the app and don't skip on someone who you think is amazing. There might be a chance of them becoming the next big household name.