What we love about gaming is that it is really accessible – it is one of the main factors we include as a "pro" on the pros and cons list about gaming. As we've already discussed the benefits of said accessibility (you can find the post dedicated to that on our blog, if you're interested in why accessibility of games is good), today we wanted to continue the discussion about it, but in a different light. Namely, many people claim that in order to be a gamer you need to invest a lot of money for a good set-up. While this can be true of course, there are also cheaper alternatives you can buy when you don't want to spend a lot of money on your gear, but still want the best quality. As both gaming and music fans, you can imagine that we play nothing without our headsets – it would be unimaginable to see us without them – we wanted to list some of the affordable headsets so you too can enjoy your games to the fullest.
Sony Pulse 3D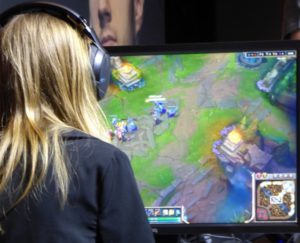 It is not often that Sony comes out with something this affordable, but when it happens, you just know you have to try it. Sony Pulse 3D is a name for their wireless headset which supports not only Sony products (even the new PS5), but any PC, Mac, or any phone! Its battery runs for 12 hours which is a lot for a wireless set-up, don't you agree? While we are mentioning that it for its wireless-ness, know that it does come with charging cables you can plug into your controller if you run out of power during the game.
Xbox wireless Headset
What is a company without its competition? Of course, when we mentioned Sony, we had to mention its counterpart, Xbox. This headset of course works on any Xbox device, any phone, Mac, or PC. What is amazing about it, is that it has a great boom mic that allows you to capture your voice only – not the noise surrounding you, which can be annoying to both you and your teammates.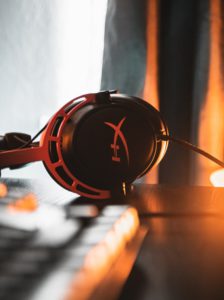 HyperX Cloud Stinger
HyperX is a very cheap alternative for the fancy gear some of the popular gamers have, and it does all the work you need. We love that it is versatile – it can be connected to all Xbox and Sony devices, as well as your phone or your PC. What makes it different from the previous two headsets we mentioned is the fact that this headset isn't wireless, but that shouldn't bother you. After all, we all started by using headsets wired to our PCs, right?!
SteelSeries Arctis 1
If you are familiar with Arctis, you know that their devices and gadgets are usually costly, and you probably won't bother to check their gear. However, we hope that by reading this post, you will not be afraid of looking up their SteelSeries line – it is their affordable line of headsets of incredible quality. Similar to HyperX, SteelSeries isn't wireless, but it doesn't matter when it works just as well as Sony headsets! So if you want to invest in something that's great and doesn't cost much, we definitely suggest you check SteelSeries out.