We don't usually talk about movies, but watching them has always been a passion of ours too – we just didn't want to mix up our tech blog with cinematography. (Stay tuned for another blog of ours!) But as we are known as music lovers, we thought about talking about our favorite contemporary cinema composers.
Before we start, know that we are always open to suggestions about both movies and soundtracks (well, music in general), so if you have some ideas about what we should cover next, please reach out to us. Without further ado, these are our favorite composers of today!
Mike Patton
The one and only, king of many, many music genres – Mike Patton. If his name sounds familiar to you, you may have listened to some of his work: He is the lead singer in Faith No More, Fantomas, Tomahawk, Lovage, etc… What we like about him is his diversity and ability to create something unique in any music genre. Recently, he has taken up composing music for movies, and one of the really good soundtracks he created was the soundtrack to Zack Hilditch's horror movie "1922". You can listen to it regardless of the topic of the movie, and it's really enjoyable… at least to us. So if you want to listen to something fresh and interesting, play some of his soundtracks and albums in general.
Trent Reznor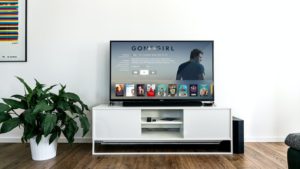 Another big name in the music industry, a person whose band has recently been added to the Rock and Roll Hall of Fame has to be this musical giant – Trent Reznor. Frontman of the legendary band Nine Inch Nails, Trent Reznor has proven to be an amazing composer as well.
What makes his work stand out are the many little additions he includes in his songs, ranging from screams, electronica beats, industrial vibes, etc., and his ability to adjust himself to any genre he decided to compose for. You have surely heard his work as he was the composer in "Gone Girl", "Bird Box", "The Girl with The Dragon Tattoo", and as of recently, Pixar's "Soul", which was awarded at the Oscars ceremony for the best soundtrack. Pretty interesting, you have to admit. We advise you to play some of these soundtracks, and if you have some time on your hands, listen to NIN!
Tyler Bates
Last but not least, we had to include Tyler Bates in this list as well. The man is a genius – and this is not only our subjective point of view. Bates is famous for his video game and both TV and movie soundtracks. He is, as he likes to say, first and foremost a musician, then a producer and a composer for every media he likes. While he usually goes for composing music for the genre of horror or thriller, he does not shy away from other genres. You have surely heard his music, and do you want to know how we know that? Because Bates composed the soundtracks to some of the most known movies of our time – The Matrix trilogy, 300, Guardians of the Galaxy, John Wick, Deadpool, etc. His discography is insanely long, so if you would love to see what else you saw with his soundtrack in it, feel free to do your own research; we just mentioned some of his famous soundtracks.