Recently Tuomas and I remembered how we waited in anticipation for the release of the PS5 even though we simply knew that we wouldn't be able to buy it because it would sell out. Were we right? Absolutely; it's still in such high demand (since November 2020 – and we're nearing the middle of August 2021) that the minute you see a PS5 in stock, you know that by the time you fill out your order with your details, it's already long gone. While we will have to wait for a long time to get out hands on the PS5, we, the Play Station nerds since the first PS dropped, have a lot of reasons why we are excited about it. It's not only because it's new, but it's also because it has: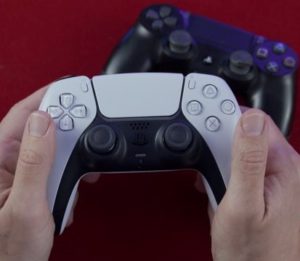 Backward compatibility, amen!
Yes, you read that well. It has backward compatibility (Oh my god?!) and it allows you, for now, to play all the games made for PS4. Unfortunately, the PS4 games are the only ones we can access on PS5 for now, but it still is an amazing improvement.
Better graphics, audio quality, and better loading time
If you have played any game on any older versions of PS, you will know the feeling when you have to wait for your game to load, and you will remember it because it is simply annoying. With the new PS5, the loading time is minimized, which is helpful for immersive playing, right? Apart from the loading time, the PS5 offers incredible high-definition graphics that leave you breathless. With the high definition, another novelty that the PS5 developers introduced was a better audio quality, which is a great addition as the audio quality in the older PS versions wasn't the best.
An option to store your data in SSDs
While the older PS versions usually worked with discs, the new PS5 allows us to modify parts of the game we would love to keep on our SSDs (multiplayer or single-player)
Two versions!
Depending on which version you choose, there are two types of the new PS5. One of them is the regular PS5, while the other one comes without a disc reader. The latter version is kind of eco-friendly, don't you think?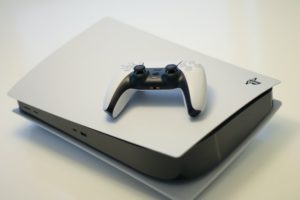 A beautiful design
This is the first time we can see Sony adopting another color for their precious Play Station; The PS5 is the only PS that doesn't sport the black color; it's black and white!
A DualSense controller!
While it is pretty similar to the PS4 controller (DualShock), DualSense offers something that we are excited to mention – It offers you a built-in microphone! You no longer have to think if you've muted yourself on Discord because you pressed a certain button – DualSense makes it extremely easy to communicate with your friends.