Whether you are a professional gamer or not, we all have to agree that sometimes, you just don't feel like playing a tournament. You can be hyped about it, but when the day of the tournament comes, you feel like you shouldn't have even agreed to play in it. What should you do when a situation like that occurs? Tuomas and I have recently been asked by our friends (that aren't gamers but like to play games recreationally) about what games they can play in their free time, so we thought we could share our knowledge about such games with you as well. These are some of the games we like to play when we don't feel like playing a tournament:
Among Us
If you haven't joined the quarantine bandwagon in 2020, you missed out on a lot of fun. Among us is a game developed in 2018 by the American game studio called Innersloth. While at first, it wasn't that big of a game, it became an overnight success during the pandemic of 2020. It is a multiplayer game which you can play with people in the whole wide world (if you are connected to the WiFi, of course) at any given time.
The story of the game is based on the already existing game called "Mafia" – there is either one or two or three imposters who have to eliminate other players (there can be up to 10 players in a game, by the way!) and succeed in covering their tracks. All in all, it is a fun, multiplayer strategy game that you can give a go. It's available both on PC and android / iOS and if you're on your phone – it's free to play!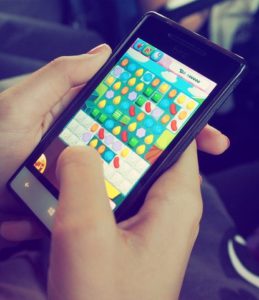 Candy Crush Saga
Ah yes, Candy Crush, you heard it well. Candy Crush Saga was both developed and published originally for Facebook in 2012.
Even though it's been almost 10 years since it has been released, this game is still incredibly popular; it is available on your iOS, Android, and also on PC – Namely, when you install Microsoft Windows 10, Candy Crush Saga is immediately on it!
It is free to play on every platform.
SIMS 4
Sims 4, the fourth major name in the series "The Sims" is a life simulation game developed by Maxis and The Sims Studio. As we mentioned, it is a simulation game in which you can create your own self (or anyone else), monitor, and operate their lives. It's playable on all platforms, except for your phone – but maybe that's for the better, as you can get lost in it for such a long time that your battery would surely run out! Unfortunately, it isn't free to play, but you can always buy it when it's on sale on Steam!